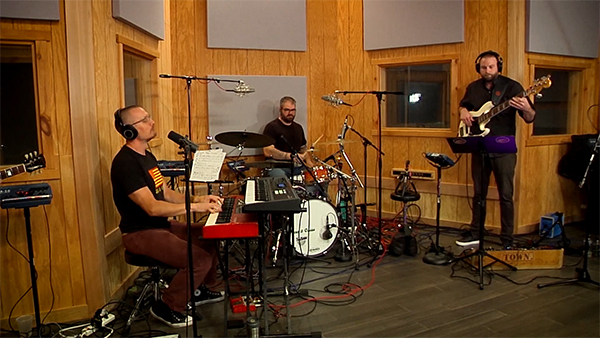 We live in an age of project studios and home studios. While you can get amazing results from modest setups if you know what you're doing, there are always limitations. It's very difficult, sometimes impossible, to get that killer rock drum sound in a small space. Another challenge is mixing in an untreated room. We all know that mixing is the make or break point in any project.
SpectraSound is very friendly to independent engineers and producers. Our main recording space features 12 foot ceilings, a bamboo floor, and has the perfect balance of live and controlled acoustics. We feature 3 isolation spaces. Check out our large acoustically accurate control room, which includes Barefoot MM27 monitors for stereo, and a JBL 7.1.4 Atmos immersive audio system. We get a lot of good feedback on comfort level and our studio vibe. Local lodging makes working here a breeze no matter where you're coming from and we're surrounded by great restaurants. Whether you're interested in tracking or mixing, SpectraSound is a great choice.
On another note, our facility is available for webcasts or video shoots.
Click here for an example of a video shoot produced at SpectraSound.