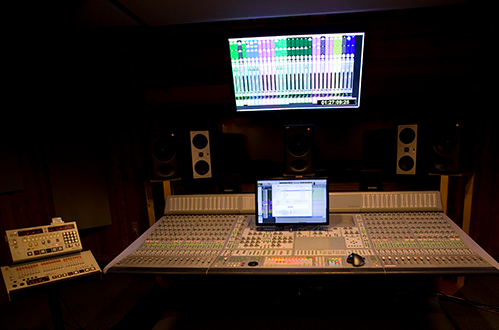 Our control room is set up & tuned for 5.1 surround mixing, for video or music, and we've been doing audio post for 25 years. You've spent many hours on shooting, editing and color correcting your video project… why compromise on audio, which actually is 50% of the product. Give your video crystal clear dialog, tasteful sweetening and impact… within budget.
And music… takes on a whole new dimension in 5.1 It comes to life, the speakers go away and YOU are immersed in the experience. These days it's a must if you are releasing a music video.
Contact us to schedule a visit to see/hear some of our audio post work.